😰 Are you stressed out about your projects?
🎭 Feel like you're an imposter?
🎨 Do you worry that your projects aren't original enough?
✅ This course can help!
In Portfolio Surgery you'll apply valuable problem-solving skills along the way while making your portfolio POP.
In this course, you'll learn five creative methods for making projects your own.
You'll learn how to:
Retheme
Rewrite
Revamp on the component level
Refactor
Add a feature
For every ten minutes of video, you can expect to spend between 3-5 (sometimes more) hours doing hands-on work outside the classroom.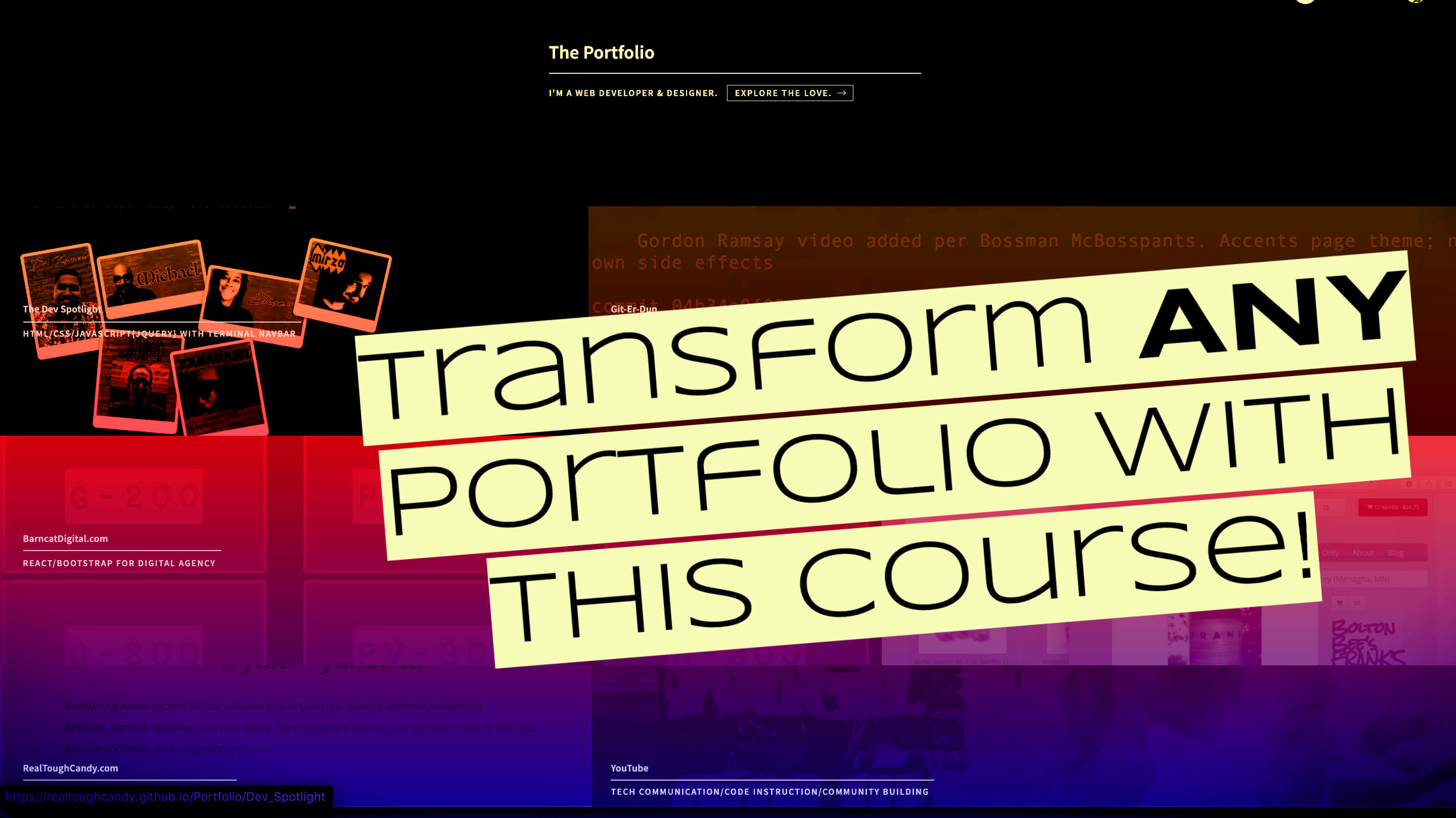 Portfolio Surgery
is a hands-on course, and to get the most out of it you'll need to have at least one project.
There aren't any theoreticals here – just practical, actionable training that will bring your projects to an entirely new level. . . The NEXT level.
You don't have to be a doctor to perform surgery in this course. So grab your projects, your keyboard and your scapel and enroll today.