You've worked hard to build something good.
...So why not get paid for it?
In Monetizing Your Web Applications 101, you'll learn practical, actionable methods for making money from code, including:
💰 display ads
💰 community support
💰 direct sales
We also explore a lucrative bonus method you won't want to miss.
After each monetization method, you'll participate in a strategy session to assess your own project inventory, developer skills, and goals.
This way, you can maximize your earning potential the minute you start.
To make this training even more realistic, you'll go behind the scenes to discover working web applications that generate a monthly income.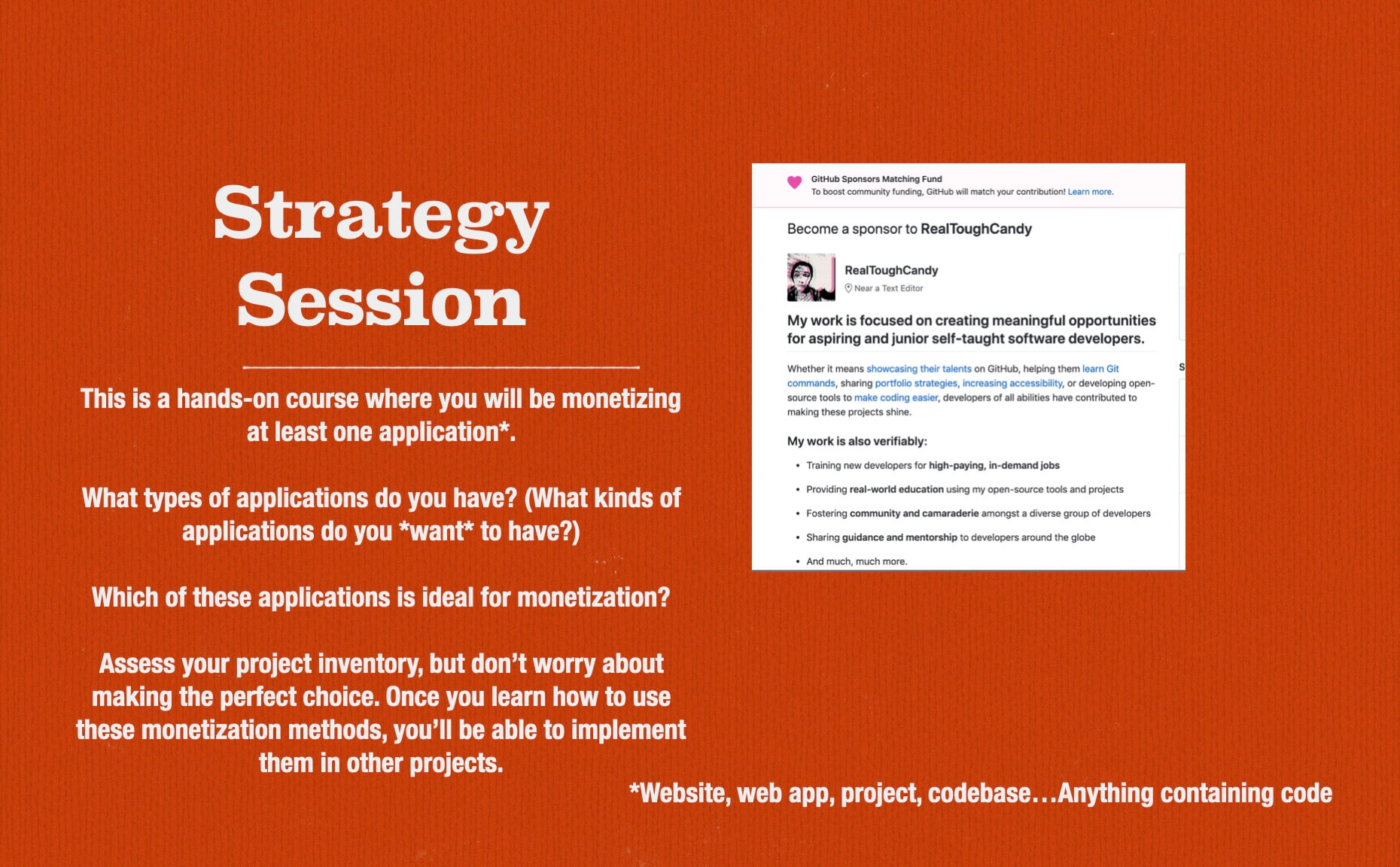 All course material - from strategy to implementation - is based on real-world experience and proven results.
Start getting paid for your web apps (and sites...and templates...and plugins...and yes, even source code)!

Other featured courses
Pair Monetizing Your Web Applications 101 with our other featured courses for maximum results: